Data Destruction Shelby Township, MI
Security in data destruction, hard drive destruction, and x-ray film destruction is crucial for the security of your business, medical practice, and protection of your clients and their information. AccuShred believes that the only foolproof method of destruction is the complete physical destruction of the data and media.
As our online and digital footprint expands, so does the opportunity for our digital data to fall into the wrong hands. Protect yourself and your business by utilizing data destruction services from AccuShred.
AccuShred offers complete document destruction services in Shelby Township, MI. Providing residential, commercial, purge, and drop-off services for our customers. Secure your information today by shredding your sensitive documents and the physical destruction of any hard drives or digital data storage device.
Shelby Township, MI Hard Drive Destruction
AccuShred has the equipment for complete hard drive destruction, ensuring complete data destruction. By shredding and pulverizing data storage devices, your business or practice can be assured that your information is secure and cannot be covered.
AccuShred services a wide variety of industries for hard drive destruction, including medical, non-profit, industrial, construction, financial, educational, and legal practices.
As your company grows, so does the need to safeguard the information of your clients. Complete data destruction is what we specialize in, and we can be trusted to completely destroy any digital data your company is ready to get rid of.
Purge Document or Data Destruction
Commercial clients are provided with a legal Certificate of Destruction upon request.
NAID Certified Destruction
AccuShred prides itself on achieving the highest level of NAID certification. We are subject to random audits of data destruction to maintain this certification. AccuShred believes that total physical destruction is the only fail-safe method of destroying any data stores on hard drives, disks, and other storage devices.
AccuShred has the knowledge and equipment to completely shred and destroy these storage devices for secure data.
X-Ray Film Recycling in Shelby Township, MI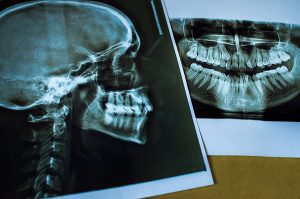 It is crucial that a medical practice protects the confidentiality of the patients. AccuShred offers HIPAA compliant destruction services and X-ray film recycling. We service medical, dental, and chiropractic practices with X-ray and film destruction for healthcare offices that don't have the time or equipment to handle it themselves. AccuShred can provide regular and on-going X-ray film recycling services or one-time purges on an as-needed basis. We can also provide a notarized Certificate of Destruction.
AccuShred holds itself to the highest standard in secure data destruction, hard drive destruction, and x-ray film recycling. By partnering with AccuShred, you can be assured that your data has been disposed of securely with no risk of recovery. Digital data destruction service is one of the most important things your company can invest in. Contact AccuShred to discuss how we can help your business or medical practice.
Request Services from AccuShred
Fill out the form below and AccuShred will connect with you about your individual needs.
"*" indicates required fields