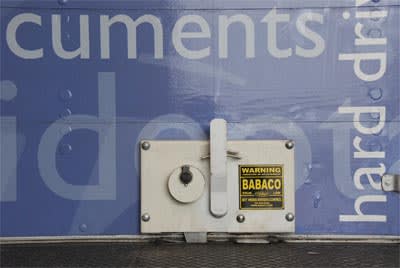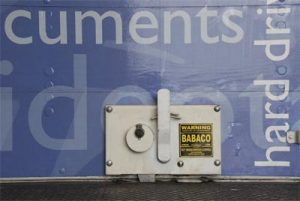 In recent years, more and more companies have become victims of identity thieves, unscrupulous employees, and their own carelessness with respect to the handling and destruction of their sensitive information. What happens next: unwanted headlines, followed by government auditors, investigations and fines, and ultimately the possibility of lawsuits.
AccuShred can help stop this nightmare scenario before it starts with the collection of sensitive documents in secure containers, followed by the secure collection and shredding of those documents. If you have a good document management policy and practice, AccuShred can make the process more efficient and less costly. If you don't, AccuShred can help you put the policy and procedures in place and complete the secure cycle with timely collection and destruction. You will also get a notarized certificate of destruction for your company's legal records.
Additionally, AccuShred is keeping up with the growing threat of electronic identity theft and the risk of sensitive information stored in old computers and hard drives. AccuShred offers secure and complete physical destruction of computer hard drives and other electronic equipment for our clients in Ohio, Michigan and Indiana. AccuShred will collect your old equipment, destroy any data-bearing components, and recycle the remaining parts in an environmentally-friendly manner.