AccuShred: Over a Century of Combined Industry Experience
Company Overview
AccuShred, LLC is a State Certified Minority Business Enterprise (MBE) high-security business that specializes in the complete destruction of sensitive information. NAID Certified, AccuShred provides both on-site and plant-based destruction services for paper records, electronic records and various forms of media, including microfilm, microfiche, VHS tapes, CD ROM, X-Rays, floppy disks, computer tapes, and computer hard drives.
All destroyed paper material is recycled into household tissue products, making AccuShred a "Green" company. AccuShred also provides environmentally-responsible computer recycling services across many sectors, including, government, Fortune 500, corporate, small business, and residential. AccuShred's parent company, State Paper & Metal Company, Inc., is a highly respected 80-year-old recycling company.
Key Personnel

Nathan L. Segall – President
Nate is the President of AccuShred and has over 30 years of experience in the recycling industry. Nate has a Bachelor's degree in Graphic Design from the University of Cincinnati's School of Design, Architecture, Art, and Planning and an MBA in Marketing from The Ohio State University.
Nate served for a number of years on the Board of Directors of the National Association for Information Destruction (NAID), which culminated in his tenure as President. He has represented the trade association on matters both domestically as well as overseas.
Currently, Nate serves as Chairman of the NAID Divisional Leadership Committee, which is responsible for the development of programs, policies, and initiatives promoting secure data destruction.
He also serves on NAID's President's Advisory Board and is a Board Member of the Better Business Bureau of Northwest Ohio and Southeastern Michigan.
---

Barry Gudelman – Vice-President
Barry is the Vice-President and son of the founder of the parent company. He has over 35 years of experience in the recycling industry and extensive experience in operations and management. He has a Bachelor's degree in accounting and management from the University of Cincinnati.
bgudelman@AccuShred.net
---

Carolyn Korek – Office Manager
Carolyn has been with AccuShred for ten years and brings a vast knowledge of the transportation industry, customer service and accounting to her position as office manager. Carolyn handles all invoicing, credit card payments and most billing questions.
ckorek@AccuShred.net
---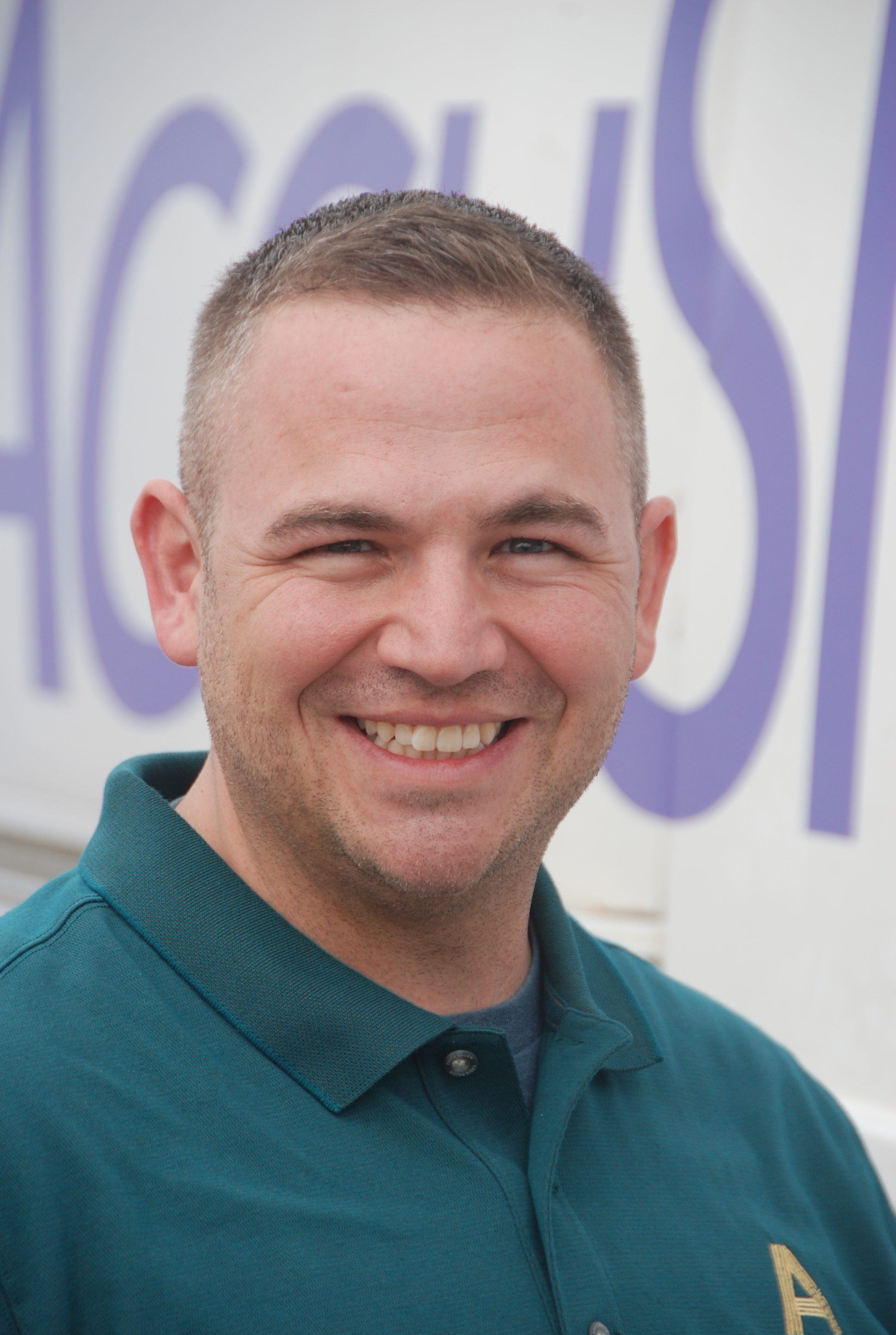 Jason Johnson – Sales Manager
Jason has been with AccuShred for 5 years and has developed an extensive knowledge of the industry and its players. He spent his first four years as a security driver for AccuShred, honing his customer service skills, before making the transition into sales. Feel free to give Jason a call to discuss how AccuShred can help your company solve its data security problems.
jjohnson@AccuShred.net
---

Tammy Baker – Scheduling and Routing Administrator
Tammy joined AccuShred in 2017 and immediately strengthened our office staff. Her well-rounded background provides us with excellent client service skills, strong scheduling & dispatching proficiency, and credit and collections experience. More often than not, Tammy will be answering the phone and handling scheduling requests.
---

Louie – Our Shredder
Louie is our 8-year-old mini labradoodle that fits in perfectly with our staff because he loves to shred paper! However, unlike our shred trucks and plant-based Allegheny shredder, Louie does wear down a bit on bigger purges. He'll learn to keep up…