AccuShred Receives a 2018 Better Business Bureau Torch Award for Ethics
Recognized for their exceptional level of ethics and integrity in business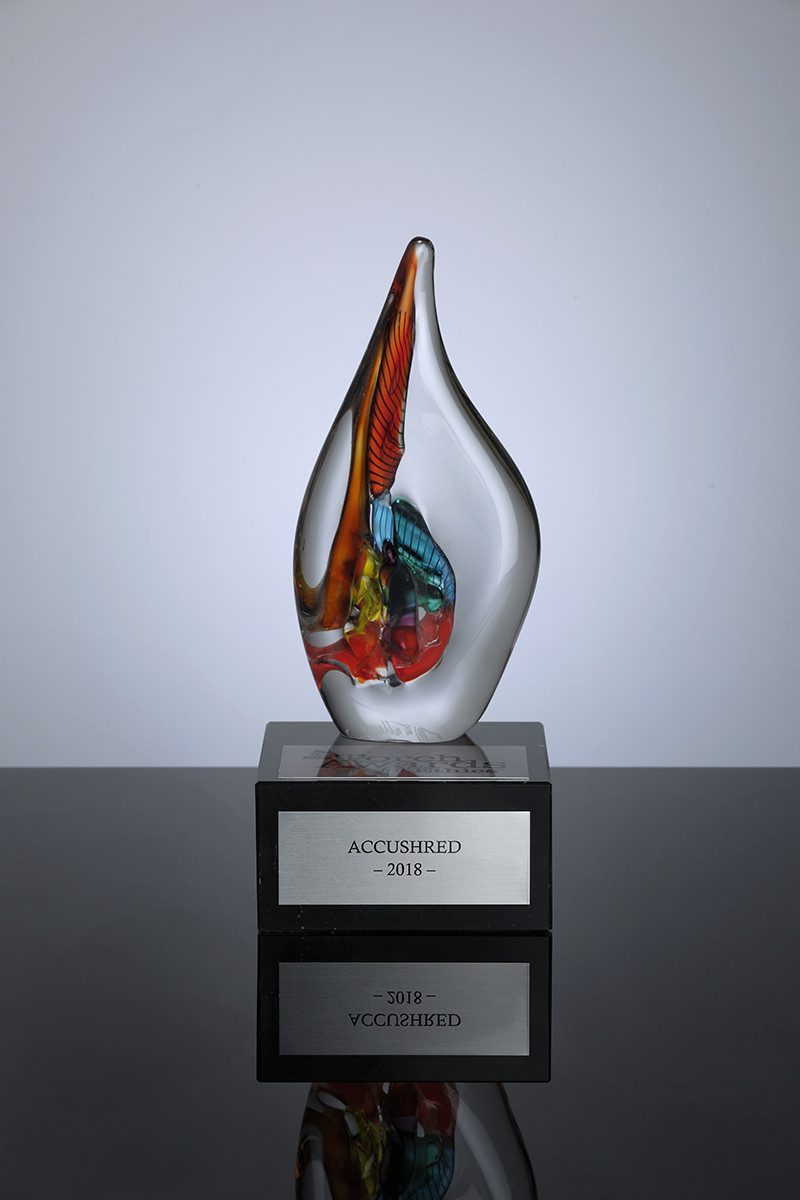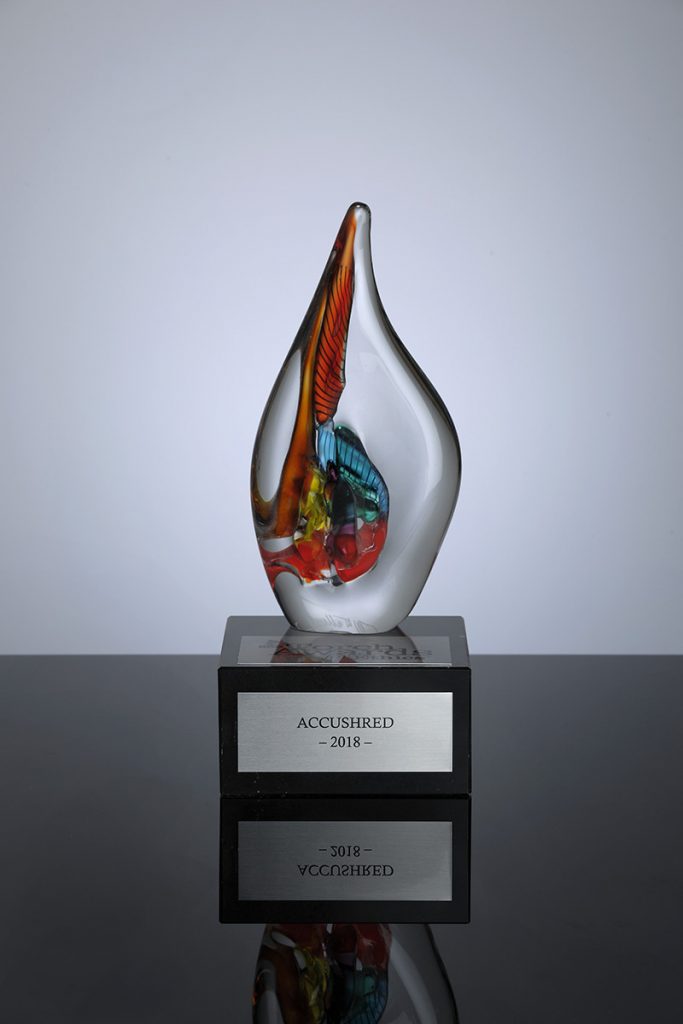 The Better Business Bureau (Northwest Ohio) Torch Awards for Ethics is an annual event, recognizing companies who display an outstanding level of ethics and integrity in all their business dealings. These companies are known for generating a high level of trust among their employees, customers and local communities. While this ceremony recognizes many companies for their achievements, only a few businesses are awarded a Torch Award for Ethics. This year, AccuShred was selected as one of the 2018 winners of the BBB Torch Award for Ethics in Northwest Ohio.
"AccuShred's 2018 BBB Torch Award for Marketplace Ethics publicly sets a standard of service that all our customers have come to expect," said Nate Segall, president of AccuShred. "It is now our challenge to continue to meet that high standard and raise the bar even further. Our customers deserve it."
AccuShred places a strong emphasis on their very own Code of Business Integrity. This code sets out the principles and behavior we must follow to build and maintain an ethical culture and workplace throughout the organization. Our business integrity policy is a guideline to:
Promote honest, safe and ethical conduct
Maintain a workplace in which the safety, integrity and dignity of everyone is valued
Assure compliance with laws, rules, regulations and certifications
Assure the proper use of the company's assets
AccuShred also prides itself on being a responsible corporate neighbor. We've partnered with local municipalities, corporations and the Better Business Bureau to provide public shredding events. AccuShred has partnered with Susan G. Komen for the Cure of Northwest Ohio, developing the first-in-the-country ShredCancer Pink Bin program to raise awareness and funds for fighting breast cancer in Northwest Ohio.  AccuShred has proudly raised, and donated, over $100,000 towards this very important cause.
When dealing with the destruction of sensitive information, you need a partner you can trust, and this year's Torch Award winner takes your trust very seriously.
"This award would never be possible without the exceptional daily efforts of every member of our team, from front office and sales staff, to warehouse staff to the front-line security drivers who troubleshoot and put the customer at ease with how their most sensitive material will be handled," said Nate. "It is truly a team effort here at AccuShred, and every one of our employees has contributed in some meaningful way to us receiving this award."