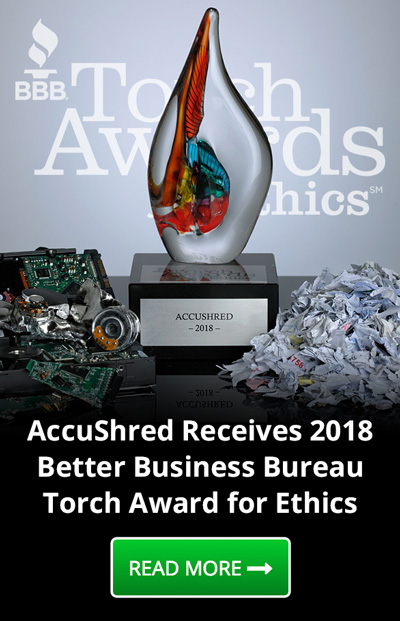 Upcoming Shred Days
Monroe County #2 - August 13, 2022
8:00am-12:00pm
Location:
Monroe Township Hall, 4925 E Dunbar Rd, Monroe, MI 48161
City of Livonia September 17, 2022
8:00am-1:00pm
Location: Public works yard- 
12973 Farmington Rd, Livonia, MI 48150
OUR Credit Union October 8, 2022
10:00am-2:00pm
All Days and Details
Testimonials
Knowing that our clients' information is being completely destroyed truly gives peace of mind. The people at AccuShred have always been helpful and professional, and they react quickly to any requests. They really seem to care about our business.
Chris Finnegan, Production Manager
Change Healthcare
Toledo, OH
More Testimonials