Lucas County Children's Services, 12/9/2023 10:00am-2:00pm, Burger King - Franklin Park Mall (must donate a new toy to receive free shredding service)
Secure Data Protection For Businesses and IndividualsProviding Secure Data Protection Services to Businesses and Residents in Ohio, Michigan, and Indiana
Paper Shredding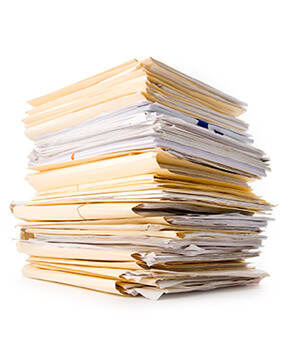 One Time Purge or Ongoing Services
On-Site Shredding
Off-Site Shredding
Drop-off Service
Learn More
Product Destruction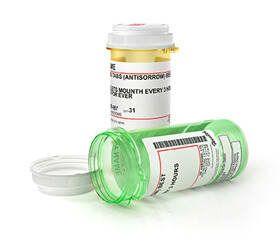 Obsolete Product Destruction
Prescription Bottle Destruction
Uniform Shredding
Gift Cards & Coupons
See How
Electronic Data Destruction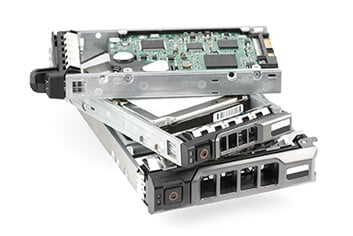 EPA-Approved E-Waste Recycling
Hard Drive Destruction
Electronic Media Destruction
X-Ray Destruction
Take Action ---
AAA NAID CERTIFIED
AccuShred is proud to be the first company in Northwest Ohio and Southeastern Michigan to achieve AAA Certification status.

---
Professional Liability Insurance
Your clients and company are protected by Downstream Data Coverage, the most up-to-date, complete industry-specific professional liability policy available. ---
CSR Readiness® Pro
AccuShred offers small businesses privacy solution services to secure their electronic data from a potential data breach.
AccuShred helps you respond to the growing threat of information and identity theft.
AAA Certification from the National Association for Information Destruction (NAID)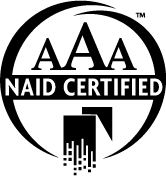 Keep your data secure with
CSR Readiness® Pro

Clients and company protected by Downstream Data Coverage

Notarized Certificate of Destruction issued

Physical destruction of hard drives and other electronic media

EPA approved electronics recycler

No contract required

Bonded, uniformed, and independently screened employees

See What Some of Our Customers Have to Say
I have been using AccuShred for several years now and they never disappoint! The employees are always friendly and very accommodating. I highly recommend them!
Kim H.
From start to finish, a great experience and job. Both drivers were efficient and extremely kind and polite. Little do they know, but I have a much larger job, which I will absolutely use them for. Thanks again, Troy and Nick!!!!
Amy S.
We hosted a client shredding event onsite and AccuShred did a fabulous job. The driver, Harry, was professional and very personable and fun. He interacted with our staff and clients and the whole experience was 5+ stars. We definitely will be doing this again in the future and we will request Harry.
Greystone Financial
AccuShred is the most reliable shredding company. We have used them for years, and Tim is helpful and efficient each time he comes to pick up our secure papers for shredding. Thank You Tim for your hard work this morning!
Marja D.
Keith was our on-site representative. He could not have been more efficient and friendly. He worked so hard and had all of our boxes loaded in no time. It's truly refreshing to see someone, especially today, that enjoys his job and has such a positive attitude. We will continue to use AccuShred and will also […]
Melissa W. -Plumbers and Pipefitters Union
AccuShred has serviced our office for years!! Every driver we've encountered has been friendly, professional, and always leaves our favorite cookies! Customer Service is always a pleasure to work with as well!
Front Desk
Always professional and polite. Minimally intrusive–they take care of everything without needing assistance when they visit. Never miss an appointment and are flexible when it comes to rescheduling needs. Pleased to work with a company that does their job and doesn't need babysitting. Love it.
Stoney Creek Advisors
We switched to AccuShred a few months back and it has been a night and day difference. They are consistent, make sure they collect all our boxes (5 departments in 2 buildings) and are always so nice!! I would recommend this group for anyone in the Lansing Area looking for shredding services!
Terri L.
Both our experience setting up the shred with Jason and the actual service was wonderful. Eric was fast, efficient, and very personable. When he got here, he worked with us and answered a few questions both myself and my boss had. I would highly recommend their service!
Jessica H.
The Law Offices of Richard A. Chase have been using AccuShred now for over 20 years! They have helped us with everything from quarterly maintenance to large purges of various types of documents, electronics, etc. The staff is always friendly and accommodating and Tim has always gone above and beyond with his customer service. We […]
Steve & Aimee R.
We use AccuShred (as a large dental office) & have had nothing but positive experiences. They always show up on the scheduled date, or I can change our pickup date with a quick phone call. The employees that come to take our documents are always pleasant, and the price is reasonable.
Kaitlyn P.
They did an excellent job in showing up on time, and very efficiently shredding all of the private information right in front of me. This is the second time I have had a large amount of shredding, and I would recommend them to anyone needing this service. They have a great staff and were very […]
Craig S.
Our firm utilizes AccuShred for all of our business destruction needs and couldn't be more pleased with their service! They are always courteous and efficient, and never fail to do a great job when they are out to our sites. We are very pleased with their team and service and recommend them highly!
Liz K.
This is our 3rd time using this company. I love doing business with them. We have never had any issues and the price is right. The drivers / heavy lifters are professional, quick and have great personalities. We will definitely use them again.
Lori I.
I work at a storage facility, and we recently had AccuShred come by to help us responsibly dispose of some documents. Keith and Troy were professional, patient, efficient, quick, and had the best customer service of any company that we contacted for this service. We look forward to working with them in the future because […]
Ashe G.
I would HIGHLY recommend AccuShred for all sensitive material removal & destruction. I received very prompt follow-up with a detailed quote and reasonable cost. Pleasurable exchange with Jason J. as a very personable and professional individual. I truly believe the best form of marketing is word of mouth advertising and Jason personified great customer service. […]
Andre F. – Davisburg, MI Auto Supplier
Dear Potential AccuShred Customer, I never thought that I would ever have the need to outsource someone to destroy my old patient records. After all, my office manager has a shredder by her desk. After reading an article on the ADA's website about pending lawsuits against dentists who throw out patient information, however, I decided […]
Brad Barricklow, DDS
Brookview Dental
Knowing that our clients' information is being completely destroyed truly gives peace of mind. The people at AccuShred have always been helpful and professional, and they react quickly to any requests. They really seem to care about our business.
Chris Finnegan, Production Manager
Change Healthcare
Toledo, OH
Industry News and Updates
Secure Data Protection for
Banking/Financial
Health Care
Pharmacy
Industrial
Engineering
Insurance
Legal
Government
Accounting
Consulting
Automotive
Mortage/Property
Military
Education
Transportation
IT