Secure Data Protection For Businesses and IndividualsProviding Secure Data Protection Services to Businesses and Residents in Ohio, Michigan, and Indiana
Paper Shredding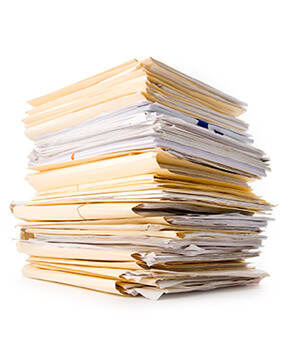 One Time Purge or Ongoing Services
On-Site Shredding
Off-Site Shredding
Drop-off Service
Learn More
Product Destruction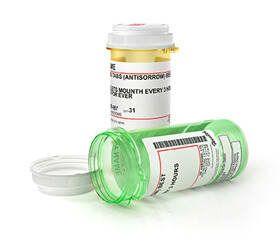 Obsolete Product Destruction
Prescription Bottle Destruction
Uniform Shredding
Gift Cards & Coupons
See How
Electronic Data Destruction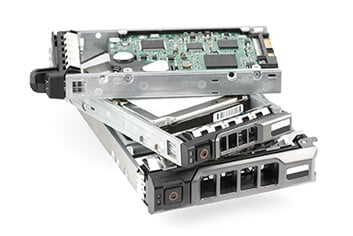 EPA-Approved E-Waste Recycling
Hard Drive Destruction
Electronic Media Destruction
X-Ray Destruction
Take Action ---
AAA NAID CERTIFIED
AccuShred is proud to be the first company in Northwest Ohio and Southeastern Michigan to achieve AAA Certification status.

---
Professional Liability Insurance
Your clients and company are protected by Downstream Data Coverage, the most up-to-date, complete industry-specific professional liability policy available. ---
CSR Readiness® Pro
AccuShred offers small businesses privacy solution services to secure their electronic data from a potential data breach.
AccuShred helps you respond to the growing threat of information and identity theft.
AAA Certification from the National Association for Information Destruction (NAID)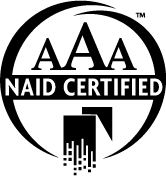 Keep your data secure with
CSR Readiness® Pro

Clients and company protected by Downstream Data Coverage

Notarized Certificate of Destruction issued

Physical destruction of hard drives and other electronic media

EPA approved electronics recycler

No contract required

Bonded, uniformed, and independently screened employees

See What Some of Our Customers Have to Say
I truly appreciate your trust in us. I had my credit card ready and when Aaron said AccuShred would send the bill, I almost fainted. I was speechless. You are […]
Sara G.
Thank you for the thorough proposal and company literature that you sent!  You won our business!  You won it because you were informative, helpful and kind.
Tracy W.
I just wanted to let you know that both gentlemen who have come to do our pickups so far have been tremendous! They are super nice and helpful, quite the […]
Tammy
Natural Wellness and Pain Relief Center
Nate, If all businesses were conducted as you conduct yours, this world would be a great place to live in. I couldn't be more impressed. You and your ENTIRE staff […]
Don K.
Always extremely accommodating.
Tracy K.
Always try to accommodate our needs even at our busiest time of the year.
Shelly V.
Always accommodating, easy to schedule, friendly and efficient service tech.
MB
These guys get it done! Quick and awesome.
Caleb M.
AccuShred always is very professional, courteous and efficient. They provide shredding and recycling containers for our business and I receive prompt pickup when I call for service which is usually […]
CFP
The service is excellent from the phone call to the delivery driver. Everyone is very friendly, above and beyond. The delivery driver knows how many shred bins I need before […]
Judy B.
Very professional and efficient company. Highly recommended!
Amanda T.
This company is always great, when I call usually within 24 hours they come and pick up.
Janet C.
Thanks again for your help!
Nicki Brazeau
The William Fall Group
I would like to thank you for the service that AccuShred provided our company for the past six years. Due to the high demand for confidentiality in the financial planning business, […]
Jackie DuVall Office
Manager
R. Bruce Foster Financial Services, Inc.
The experience with the employee that came out to shred our documents was fantastic, friendly and most of all respectful.
Tina B.
Always friendly and professional. Gets work done quickly without interrupting normal business.
Tasha A.
Dear Potential AccuShred Customer, I never thought that I would ever have the need to outsource someone to destroy my old patient records. After all, my office manager has a […]
Brad Barricklow, DDS
Brookview Dental
Very happy with AccuShred and their services. We are set up on a schedule, and they are always on time and do a great job. Drivers are always friendly and […]
Darren H.
City of Pleasant Ridge, MI
AccuShred has been doing our shredding for several years now, and we couldn't be happier. We have two of their "bins," which we fill up with our day-to-day confidential patient […]
Dr. Magnus A. Wilson, DDS
Cambridge Dental Group
Polite, helpful and accommodating to our needs.
Rebecca A.
Knowing that our clients' information is being completely destroyed truly gives peace of mind. The people at AccuShred have always been helpful and professional, and they react quickly to any […]
Chris Finnegan, Production Manager
Change Healthcare
Toledo, OH
Always tries to accommodate our needs, even at the busiest time of the year.
Shelly V.
AccuShred is very personable and friendly. They are always on time and patient with us when getting our mounds of paper. We highly recommend them!
Haley H.
Financial Strategies Group
Always on time and very professional. We know that our documents are being destroyed and client information is safe. Gives us piece of mind.
Amanda M.
No matter what I ask for, it is done!! Either on the phone or in person. They are always helpful.
Vicki S.
ExpressBill, Inc. would like to extend their gratitude to AccuShred for handling all of ExpressBill's secure document destruction. This has helped us become compliant with the new HIPAA laws regarding […]
Chris Finnegan, Production Manager
Emdeon
Toledo, OH
AccuShred provided services to the City of Ann Arbor and Washtenaw County to host a community paper-shredding event this past fall. The event had terrific participation from the public and […]
Nancy Stone, Communications Liaison
City of Ann Arbor
Service is always wonderful, timely and so helpful. Jason D. is always a pleasure to work with. Special requests are handled wonderfully also.
Laura D.
Tim with AccuShred is exceptionally professional and informative. We have used AccuShred for over five years and highly recommend their services.
Laurie S.
Dear Mr. Segall: Community Action Agency would like to this opportunity to thank AccuShred for the services you have provided to our offices over the past few years. We first […]
Lora H.
Human Resources Coordinator
Community Action Agency
Industry News and Updates
Secure Data Protection for
Banking/Financial
Health Care
Pharmacy
Industrial
Engineering
Insurance
Legal
Government
Accounting
Consulting
Automotive
Mortage/Property
Military
Education
Transportation
IT