The Benefits of Hiring a Paper Shredding Company
Paper shredding can be beneficial for a number of different reasons. If you're worried about the possibility of identity theft, shredding sensitive documents can be a smart protective measure. Individuals and companies regularly shred documents to defend themselves from the prying eyes of people who may want to steal their available details. There are many benefits associated with hiring a shredding company.
1. Customer Protection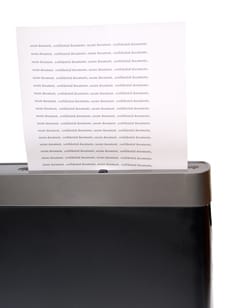 If you run a business, shredding documents that include information about your valued customers can be a great way to save them from the hassle, stress and invasion of privacy of identity theft. Not only is it important to defend your customers for the principle of it, but it's also wise if you want to maintain a good reputation and prevent loss of business. If you're the head of a company, your priority should be to establish trusting relationships with all of your customers.
2. Sense of Security
Hiring a company to shred your paper documents can also provide a much-needed sense of security. If you allow experienced professionals to manage your document shredding needs, you can relax in the knowledge that they can handle your confidential information properly and efficiently.
3. Kind to the Environment
Recruiting a company to shred your paper can also be beneficial to the environment. These shredding companies typically recycle the papers they destroy, which helps prevent area landfills from being overwhelmed. Since many businesses routinely discard paper, this is a definite advantage. The goal should be to keep landfills as free as possible for non-recyclable garbage, after all.
4. Organizational Perks
Whether you need to shred documents for your workplace or for your residence, the process has its organizational perks. If you want to maintain a clean and tidy environment, the last thing you need is to have a bunch of unnecessary documents wasting valuable storage room.
5. Economical Solution
Hiring a company to shred your documents can be an economical solution for business owners and homeowners who want to do away with unnecessary paperwork. Purchasing a paper shredder can be costly, so it can be significantly less expensive to hire a company to manage the task for you. Paper shredding can also often be a very time-consuming process, especially if you have a lot of documents on your hands. If you hire a company to shred your paperwork for you, you won't have to set aside a lot of time you could potentially spend doing something else.
Contact Our Company
If you're looking for an efficient, dependable and trustworthy way to destroy the sensitive documents in your business or home, contact our reputable Bowling Green OH company as soon as possible. The professionals on our staff are all well-versed in the document shredding process. If you live in or around Bowling Green OH and wish to safely and quickly destroy paperwork that contains private details about yourself, members of your household or clients of your business, we can help you. Give our company a call today for more information about our shredding services.