9 Questions To Ask Your Electronic Device Destruction Service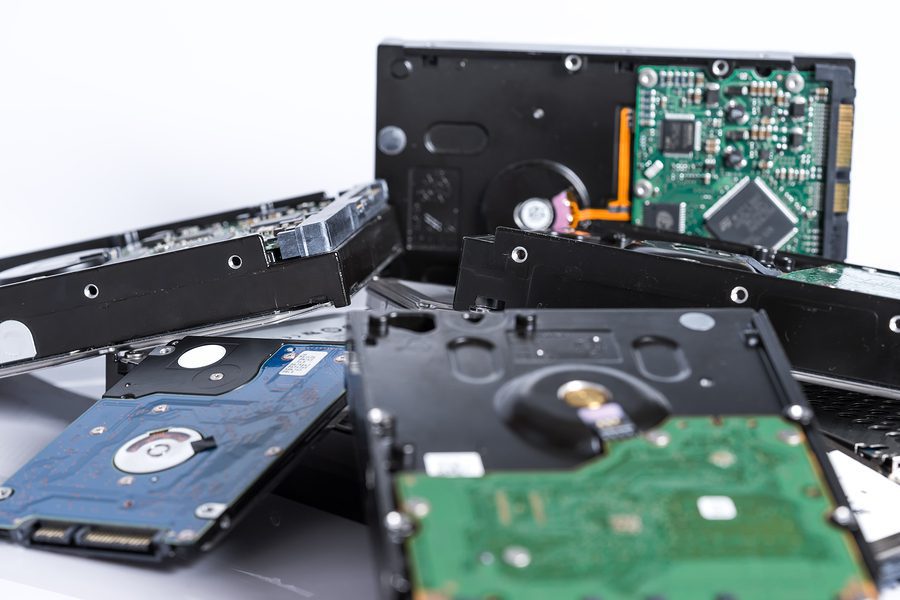 If you're upgrading any electronic devices or simply getting rid of old technology, it's extremely important that you dispose of them properly, especially if they hold potentially sensitive information (such as external hard drives or computer systems). Even if you take great care to wipe your devices clean, data can be restored by knowledgeable individuals using specialized software programs. This means that tossing an external hard drive in the trash is not the best idea. And study after study has shown that wiping hard drives is far from a foolproof method of eliminating data. Instead, you'll want to hire a reputable electronic device destruction service to properly and safely dispose of your electronic devices. Of course, not every electronic device destruction service is the same. When speaking with a service, be sure to ask the following questions to determine whether they are reputable:
1. Do You Provide Pick Up Services?
If you have a lot of electronic equipment that needs to be destroyed and disposed of, you'll want a service that will come pick it up for you. Having to deliver your own devices to their facility can be quite a hassle, after all.
2. How Secure Are Your Transport Services?
If the service does pick up electronics, make sure that their transport service is secure. Ask how they plan on transporting your devices to their facility. Will they place your electronics in locked cases that are trackable and that have tamper-proof security tags? Remember, someone could potentially steal your devices during transport if they're not secured.
3. How Long is the Contract For?
While some companies offer one-time services, others will require long-term contracts or a monthly minimum. Figure out what your needs are to determine if the contract is suitable for your business.
4. What Do You Do With the Devices Prior to Destruction?
Odds are the service won't destroy your devices right away. There will probably be other devices that they have to get to first. A good electronic device destruction service will inventory your items using barcodes or serial numbers before storing them in an area that is both locked and monitored. There should be security cameras throughout the facility. Find out how long it usually takes for items to be destroyed once they arrive at their facility.
5. What is Your Hiring Process Like?
Who they hire is important. You don't want to leave your electronic devices exposed to potential theft by their employees, after all. Make sure that the service screens their applicants.
6. How Will You Destroy the Devices?
Ask about their process of destroying electronic devices. You'll want to make sure that they are completely destroyed so that they cannot be put back together.
7. Will You Provide Proof of Destruction?
Not only do you want to make sure that you get what you paid for, but you'll want to limit your liability as much as possible should data somehow be stolen from the devices you wanted to be destroyed. A reputable service will provide a certificate of destruction after your devices have been destroyed.
8. What Do You Do With the Waste?
Many electronic devices, such as computers, contain materials that are potentially toxic. You'll want to make sure that the service recycles the waste in compliance with relevant disposal guidelines.
9. Are You Insured?
Make sure that the electronic device destruction service you use is fully bonded and insured. Be sure to ask about the limits of their insurance as well. Something to watch out for is industry-specific professional liability insurance. Typical off-the-shelf policies have many exclusions for the things you need to have covered with respect to electronic data. Not all policies are created equal. Here at AccuShred, we know how important it is to have a comprehensive insurance policy that covers all of our customer's data. It's why we're covered by Downstream Data Coverage.
These are a few important questions you should ask any electronic device destruction service before you hire them. For information about our electronic device destruction services, be sure to contact us at AccuShred today.