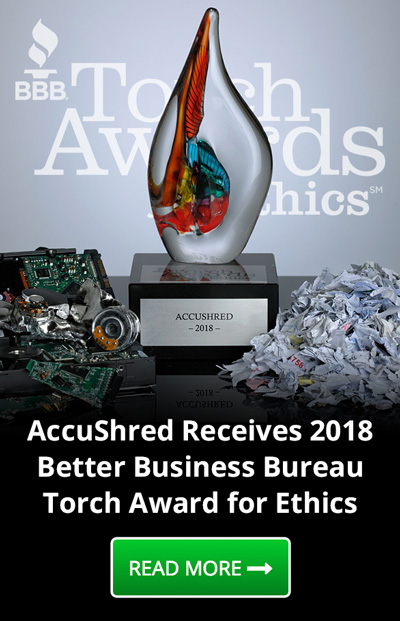 Upcoming Shred Days
Monroe County #1, August 13, 2018
3:00 PM - 7:00 PM
Location:
Monroe Charter Township Hall, 4925 E Dunbar Rd, Monroe, MI 48161
Monroe County #2, September 29, 2018
8:00 AM - 12:00 PM
Location:
Bedford Township Hall, 8100 Jackman Rd, Temperance, MI 48182
All Days and Details
Testimonials
Very happy with AccuShred and their services. We are set up on a schedule, and they are always on time and do a great job. Drivers are always friendly and helpful. Best shredding services we have used at the city.
Darren H.
City of Pleasant Ridge, MI
More Testimonials