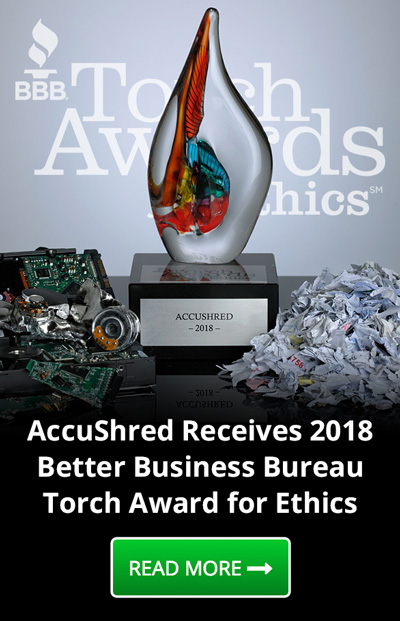 Upcoming Shred Days
Hancock County (Findlay) - July 18, 2020
9:00am-12:00pm
Location:
Educational Service Center, 7746 County Road 140 Findlay, OH 45840
Horizons Planning, July 20, 2020
3:00pm-6:00pm
Location:
250 W. Eisenhower Pkwy. #140, Ann Arbor, MI 48103
City of Sylvania - July 25, 2020
9:00am-1:00pm
Location:
Sylvania Municipal Building, 6730 Monroe St. #201, Sylvania, OH 43560
All Days and Details
Testimonials
AccuShred always is very professional, courteous and efficient. They provide shredding and recycling containers for our business and I receive prompt pickup when I call for service which is usually every other week.
CFP
More Testimonials