April 15, 2021
No matter how big or small your business, the cost of a data breach is high. Every business is at risk of a data breach, and criminals are consistently figuring out new ways to steal sensitive information. Privacy breaches are extremely costly and when considering the long-term impact, companies cannot afford a data breach.
March 29, 2021
As a small business, you may not believe that you are at risk of a security breach, because you can't imagine who would want to target you. Small businesses often feel that investing in cybersecurity isn't worth the expense. Yet small businesses are at risk for potential data breaches, and if a data breach occurs, […]
March 23, 2021
Chances are your business has many employees working from home. They may be doing so without a remote work policy in place to protect your information and avoid a data breach. As more companies allow remote work, protecting the data your employees could be sharing with the world should be your number one priority. A […]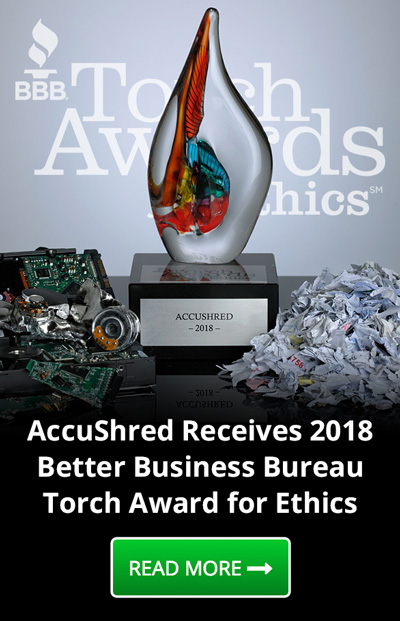 Upcoming Shred Days
City of Sylvania - April 24, 2021
9:00am-1:00pm
Location:
Sylvania Courthouse parking lot (with electronics)
BBB - May 1, 2021
9:00am-1:00pm
Location:
 (Former) Sears Westgate parking lot, 3408 Central Ave, Toledo, OH 43606 (with electronics)
Spring Meadows Financial - May 13, 2021
2:00pm-4:00pm
Location: 
7359 International Dr # A, Holland, OH 43528
All Days and Details
Testimonials
Service is always wonderful, timely and so helpful. Jason D. is always a pleasure to work with. Special requests are handled wonderfully also.
Laura D.
More Testimonials