September 27, 2017
India's informal electronic market is influenced by hundreds of thousands of people who collect unregistered recycled goods. Over 90 percent of India's e-scrap enters the informal sector for processing, according to a national assessment and follow-up studies by nonprofit groups and academic institutions. In fact, the Seelampur slum, many call home, has become one of India's most […]
September 5, 2017
When it comes to information that is stored on a disk or hard drive, information will not be safe just by breaking it in half or taking a hammer to it. The National Institute of Ecology and Climate Change (INECC) recently completed a study that concluded that, in Mexico, only 10% of obsolete electronics discarded […]
July 24, 2017
Reduce. Reuse. Recycle. Americans have been recycling paper for more than 300 years. The average office worker in the U.S. uses 10,000 sheets of copy paper each year. That's 4 million tons of copy paper used annually. Office workers in the U.S. generate approximately 2 pounds of paper and paperboard products every day. There are […]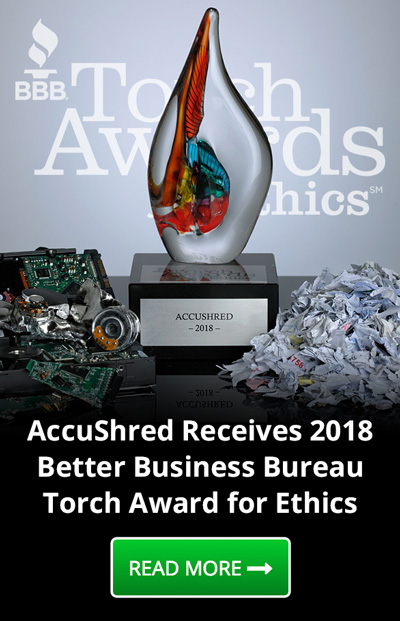 Upcoming Shred Days
Monroe County #2, September 29, 2018
8:00 AM - 12:00 PM
Location:
Bedford Township Hall, 8100 Jackman Rd, Temperance, MI 48182
All Days and Details
Testimonials
Nate, If all businesses were conducted as you conduct yours, this world would be a great place to live in. I couldn't be more impressed. You and your ENTIRE staff were so great to work with.
Don K.
More Testimonials