February 26, 2021
With so much of our information storage and sharing taking place online, it's sometimes easy to forget the importance of protecting hard copy documents and the security within the company regarding local networks. Most companies spend a lot on internet security and overlook the basic need for an internal office document security strategy.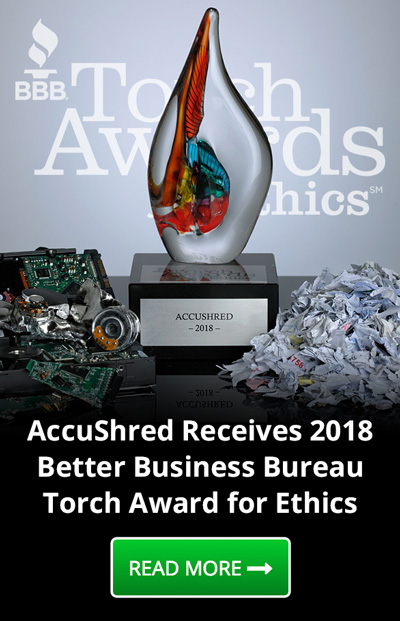 Upcoming Shred Days
City of Milan - July 16, 2022
8:00am-12:00pm
Location
: City Hall 147 Wabash St, Milan, MI 48160
Hancock County Solid Waste District - July 30, 2022
9:00am-12:00pm
Location:
7746 County Road 140, Findlay, OH 45840
Monroe County #2 - August 13, 2022
8:00am-12:00pm
Location:
Monroe Township Hall, 4925 E Dunbar Rd, Monroe, MI 48161
All Days and Details
Testimonials
Very happy with AccuShred and their services. We are set up on a schedule, and they are always on time and do a great job. Drivers are always friendly and helpful. Best shredding services we have used at the city.
Darren H.
City of Pleasant Ridge, MI
More Testimonials