Do Your Employees Know How to Handle Sensitive Company Data?
Whether remote or in-office, your employees will be trusted with sensitive company data. If your employees begin to relax when it comes to security protocols, your company may be facing a data breach and the resulting fallout could damage your business permanently. When employees first began remote work, your company addressed these security protocols. When you onboard new employees, you stress the importance of data security. However, it's important to keep checking in to ensure that your employees continue to understand the importance of keeping your sensitive data safe, and most importantly, what the protocols and procedures are so everyone is on the same page.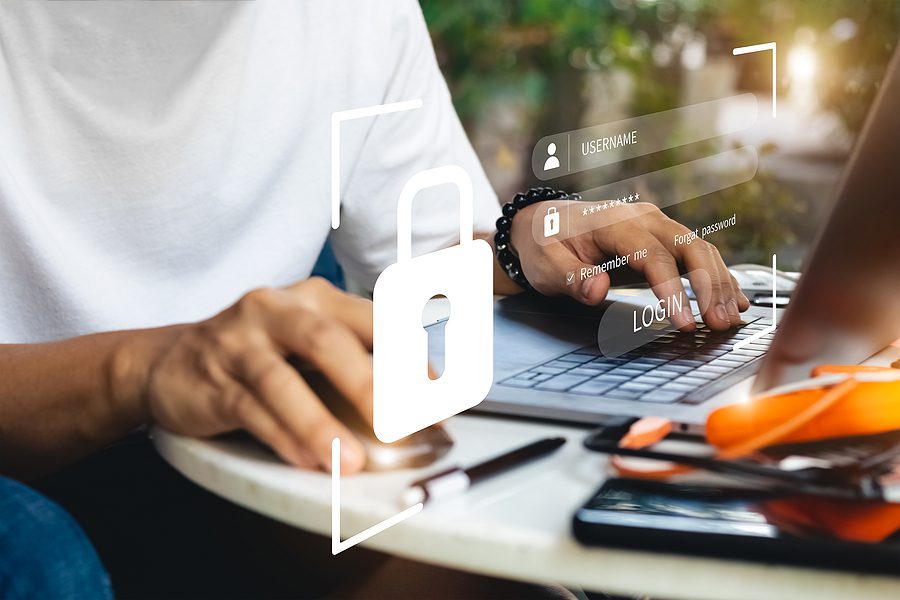 Recent Data Breaches Make the Wrong Kind of Headlines
Recently, hackers were able to access personal information about thousands of Rhode Island state workers through a data breach at the Rhode Island Public Transit Authority. The breach wasn't caused by a major error or an ingenious hacker, but a seemingly minor oversight that could have happened to anyone. An employee failed to delete a file from their hard drive. This file had been downloaded by the employee to pay monthly claims, and after sitting on the hard drive for nearly a year, a cyberattack found the file and put thousands of people at risk of identity theft. Due to a simple employee oversight, social security numbers, birthdates, addresses, and insurance information fell into the wrong hands. This breach, which has been very costly, could have easily been prevented.
Preventing a Data Breach
Preventing a data breach is much more preferable than having to reactively handle a breach after it has occurred. If you wait until something happens to take a look at your protocols, the cost will be far higher. You will need to not only rebuild your policies and procedures, but you will have the high cost of the response, both financially and in reputation. Responding to a breach can set your company back and cost you your client's trust. It's also very time consuming to work through. Preventing a breach may feel like overkill at times because it may seem redundant to address it frequently, but the importance of data security compliance is well worth your time.
A Remote Work Policy is Key to Data Protection
You don't have as much control over the home office, and more and more employees are working there and using their own wi-fi connections and devices. When you have remote employees, you need to develop a clear remote work policy for data protection. This policy needs to be an organization-wide document that provides a complete outline of best security practices and remote work requirements. This policy should include:
How to comply with privacy and security laws.
How to identify and reduce threats.
Specifications on the equipment that may be used for company business and the equipment employees should use for personal business.
Instructions on how to secure a home wi-fi network, including how to check for updates.
Clear guidelines for password resets and password creation.
Guidelines for file sharing.
Benefits of a Partner like AccuShred
No one ever thinks that their company will be the one to fall victim to a major data breach. Yet even small companies need to ensure that their employees are well-trained in how to handle sensitive company data and remind them of the best practices and company protocols for data security. This is especially helpful if your workforce is frequently working from home. No one wants to make the wrong kind of headlines.
To help our customers, AccuShred has partnered with CSR Privacy Solutions to provide extended value in assessing your data security and helping to guide you in the event your company does experience a data breach. CSR Readiness Pro is a powerful, proactive program that can do several things to help your company remain secure. First, your company will go through a self-assessment to identify any weak points. Once those are identified, remediation tasks will be suggested and prioritized to help your organization improve your data protection plan.
Should a breach occur, CSR can assist you by guiding you through the mandated reporting, help mitigate fines, and take measures to protect your company's reputation. This program will help you both avoid and respond to a data breach that could otherwise devastate your business.
If you're interested in learning more about CSR Readiness Pro, have questions about our data destruction services, or would like to add or change your service, please contact AccuShred today.