How To Choose An Electronic Recycling Service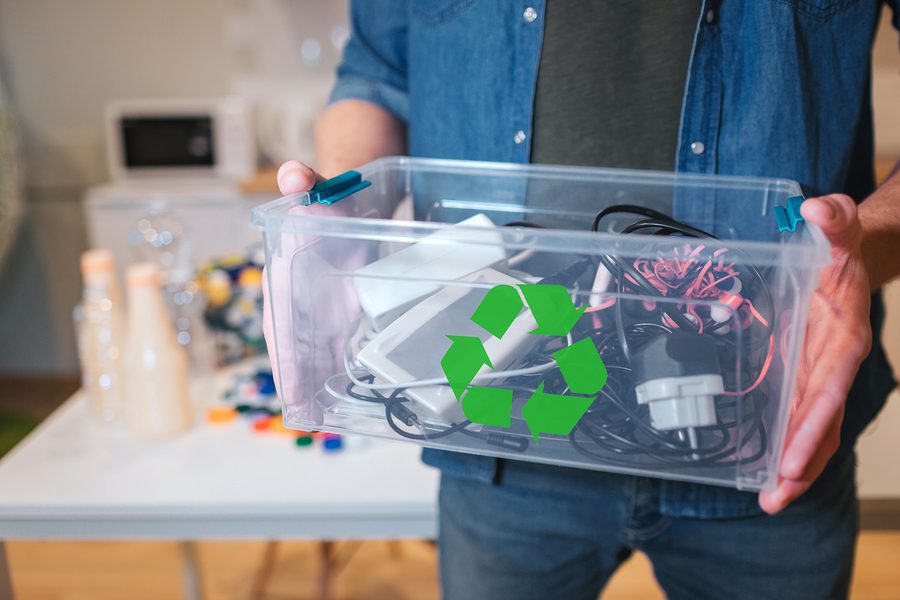 When you have electronics that need to be disposed of, you'll no doubt want to find an environmentally friendly way to do so. However, you'll also want to make sure that any data contained on your electronics, whether they're old computers, printers, or hard drives, is completely destroyed in order to prevent the theft of your potentially sensitive data. As such, you won't want to just go with the first electronic recycling service you find. You'll want to perform due diligence to ensure that the electronic recycling service you use is trustworthy and reliable. Keeping that in mind, these are a few tips to follow when choosing a dependable electronic recycling service:
Research Their Reputation
You can easily find online reviews written by past customers. Keep in mind that most companies aren't going to have 100 percent positive reviews, especially if they have a significant amount of them. As long as they have a good ratio of good to bad reviews and their bad reviews aren't too worrying, they should be okay. You should also check the Better Business Bureau to see what their standing is. A reputable electronic recycling service should be able to provide references as well.
Ask About Their Personal
Because electronic recycling services deal with the destruction of sensitive data, they should take their hiring and training process seriously. Inquire about any background checks that they perform and what their training process is like. The more rigorous the training is, the better.
Ask About Their Legal Expertise
You'll want to be compliant with local and federal laws in regards to getting rid of sensitive data, which means you'll want to make sure that the electronic recycling service is familiar with the law, especially with regards to your industry.
Ask About Their Process
They should be able to give you thorough details about their process. Pay attention to how careful they are about security. For example, how do they pick up your electronics for destruction? Who will have access to them? How will they keep track of them? Will they take them directly to a shredding facility? The more they can tell you about their process, the better. It means that they have carefully thought out every step of the destruction and disposal process.
Ask About a Possible Tour
Some electronic recycling services will show you their facilities so that you can feel comfortable in the knowledge that the facility is secure and that they have the proper equipment needed to destroy your electronics (such as cross-cut shredders).
Ask About Proof of Destruction
A reputable electronic recycling service will provide you with a Certificate of Destruction guaranteeing that your electronics have been properly destroyed.
Ask About Disposal
Once your electronics have been destroyed, you'll want to make sure that they are properly disposed of. The last thing you want is for your electronics to end up in a landfill where they can have a negative impact on the environment.
If you have electronics containing potentially sensitive data (remember, just because you've deleted your data from a computer or hard drive does not mean it's permanently gone — it can be retrieved by experienced hackers), you'll want to make sure to hire an electronic recycling service you can trust. Use these tips to find a reputable electronic recycling service. Odds are, they will lead you right to our AccuShred electronic recycling service. For information about our services, contact us at AccuShred today.