Your Business Needs Reliable Data Destruction
We realize that businesses of all sizes require reliable data destruction. It doesn't matter if you run a small local business or a massive Fortune 500 company, you have sensitive data that will eventually need to be destroyed securely. We provide the same high-quality data destruction services to every one of our clients, no matter how big their business is. We can go on and on about the quality of our services, our certifications, and the awards that we've won, but we believe what really sets us apart is the quality of our customer service.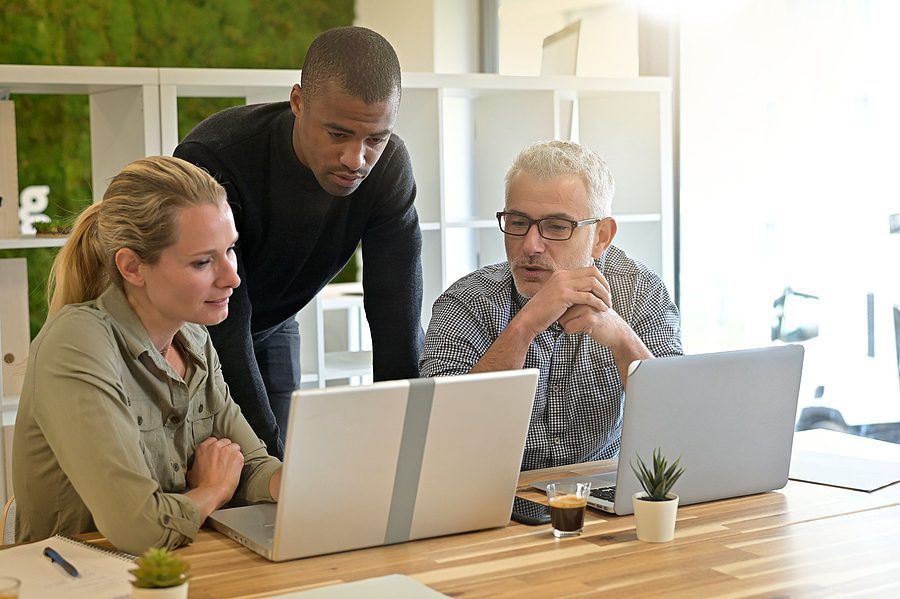 Why Our Customer Service Matters
While we don't want to discount the level of security taken for our data destruction services and capabilities, we do want to emphasize our focus on customer service. There's a reason our family-owned and operated company has been in business for as long as it has: our customers can rely on us. We've earned this trust by not just providing exceptional services, but also by building long-term relationships throughout the community.
As such, we understand how important our customer service is to our success. When you work with us, there are a few things you can always count on:
We Listen
Every company has its own specific data destruction needs, whether that means you have electronic equipment that needs to be disposed of or physical documentation that needs to be destroyed. As such, we make it a point to listen to the specific needs of each customer in order to tailor our destruction services to fit well with their current processes and needs.
We Keep You Informed
We provide our customers with a detailed explanation of our data destruction process. We recognize that we are handling sensitive information and the customers we're working with are responsible for the safety and destruction of their information. As such, we will let you know about every step of our process, from pickup to the destruction of your outdated files.
We Are Easy to Reach
There's nothing more frustrating than contracting with a data destruction company only to find out you're just a number, or worse yet, rely on them to carry out their end of the bargain only to find out they forgot to add you to the route. Imagine, then, if you had to call to find out why your stop was missed or wanted to reschedule or add a service but you couldn't get through to speak with anyone. We make sure that there is always someone available to either talk to you right away or get back to you ASAP with as little delay as possible. Here at AccuShred, we'll never leave you hanging.
Our Customers Have Peace of Mind
The last thing you want is to lose track of old computers or boxes full of documents filled to the brim with sensitive information. When you partner with AccuShred, you can have peace of mind knowing all of our trucks are equipped with GPS tracking, so we always know where your sensitive materials are, even when in transit.
One of the primary reasons we emphasize the importance of customer service is because we know how important peace of mind is. It's why we communicate clearly and often – and why we provide easy ways to get in touch. We want to make sure you are involved throughout the entire process and that you have the kind of experience with AccuShred that will encourage you to work with us again and again.
The AccuShred Difference
If you can't rely on and easily communicate with your data destruction service provider, what good are they doing for you and your company? Secure data destruction is extremely important to every business. It's not a task we take lightly, and we're proud of the community reputation we have built over the years. When you work with AccuShred, you can count on us to be there as expected, and we're always ready to answer any questions you have.
If you'd like to experience our reliable data destruction services, or you're unhappy with your current provider and you're interested in a quote, don't hesitate to reach out to us at AccuShred today.