AI Chatbots and Privacy Concerns: Balancing the Benefits and the Risks
With the new prevalence of AI chatbots, many are torn between excitement over what this means for the future of productivity and concerns over privacy. AI Chatbots can increase productivity in the workplace, but it's a balancing act between compliance with data security best practices and enjoying the benefits of leveraging AI to help out with the heavy lifting in daily operations.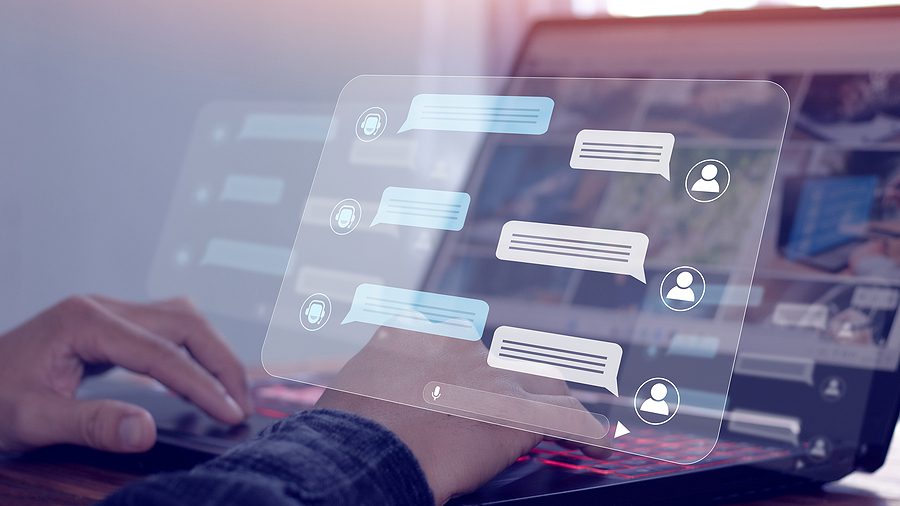 Can AI Technology Increase the Risk of Cyber Attacks?
Whenever there is a new technology available, it is only a matter of time before cyber criminals target it. In the case of ChatGPT, the vulnerability was in the open-source library. Users were able to see the chat history of other active users. Open-sources libraries are important to AI technology, as they help develop the dynamic interfaces by searching for and storing readily accessible and frequently used resources. But with the vast number of contributors developing and accessing open-source code, vulnerabilities can open and go unnoticed. Cyber criminals know this, and they also know that even a minor incident that can be remedied quickly can still cause a good amount of damage. It is also possible that some of the vulnerabilities can allow users to see other's full names, email addresses, payment addresses, and some credit card information. There is certainly a risk of data theft whenever you are using AI technology.
Privacy Concerns When Using Chatbots
Chatbots can record a user's notes on a topic and then search for more information or summarize the data provided. This is what makes them so useful for so many things. But if any of those notes contain sensitive data, such as your organization's intellectual property, that data will enter the chatbot library and the original creator will no longer have control over the information they shared. These privacy concerns have caused some businesses to clamp down on their employees using services such as ChatGPT. While you may think you are saving time by summarizing notes from the meeting, you are actually disclosing sensitive information.
Is There a Privacy Policy to Protect Users?
Most AI chatbots have a privacy policy in place that says that personal information will be collected from those who use the service, and that this information may be used to improve or analyze services to conduct research, communicate with users, and develop new programs and services. These policies are careful to put most of the burden on the user to take appropriate measures to protect their personal information when using the tool. Users are advised not to include any information that can be used to identify themselves, their company, or their customers in conversation, yet in many cases, this will limit the effectiveness of the application itself. While most applications will say that they don't use the data to build profiles or invade privacy, they do use individual data to make the models more accurate.
In short, AI chatbots are the future, but everyone, from users to developers to business owners, are still learning exactly how things will work. Sometimes it is difficult to anticipate privacy risks until it's too late. The best advice is to always err on the side of caution when it comes to disclosing any personal or sensitive information and not input anything into these tools that you don't want to be shared with others. As your reliable data protection partner, AccuShred is here to help keep your private data secure. To learn more about our services, check out our blog or contact us today.