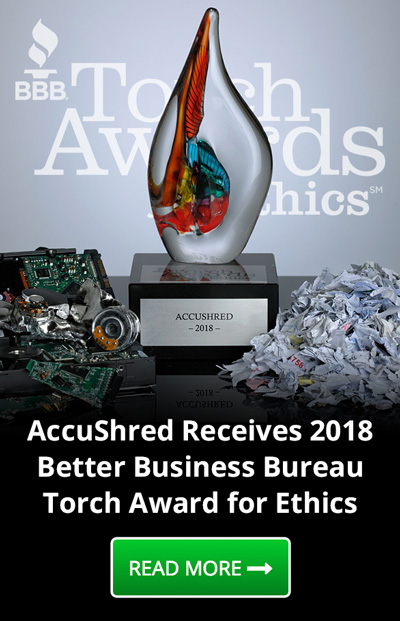 Upcoming Shred Days
Legacy Financial - Raymond James - August 9, 2021
3:00pm-6:00pm
Location:
Legacy Financial - Raymond James, 4420 Jackson Rd. #101, Ann Arbor, MI 48103
Monroe County #2 - August 14, 2021
8:00am-12:00pm
Location:
Monroe Township Hall, 4925 E Dunbar Rd, Monroe, MI 48161
Hancock County - August 21, 2021
9:00am-12:00pm
Location:
Hancock County Educational Service Center, 7746 CR 140 Findlay, OH 45840
All Days and Details
Testimonials
I would like to thank you for the service that AccuShred provided our company for the past six years. Due to the high demand for confidentiality in the financial planning business, your service of shredding all of our records on-site met all of our requirements. We were on a six-week schedule and every time that we […]
Jackie DuVall Office
Manager
R. Bruce Foster Financial Services, Inc.
More Testimonials