Could Your Business Benefit From a One-Time Purge Shred?
Many businesses, no matter the size, benefit from contracting a professional shredding service to handle document and hardware destruction. However, some businesses, for whatever reason, don't have the need for a regular shredding service. When documents pile up, a one-time purge shred can take care of everything quickly and efficiently.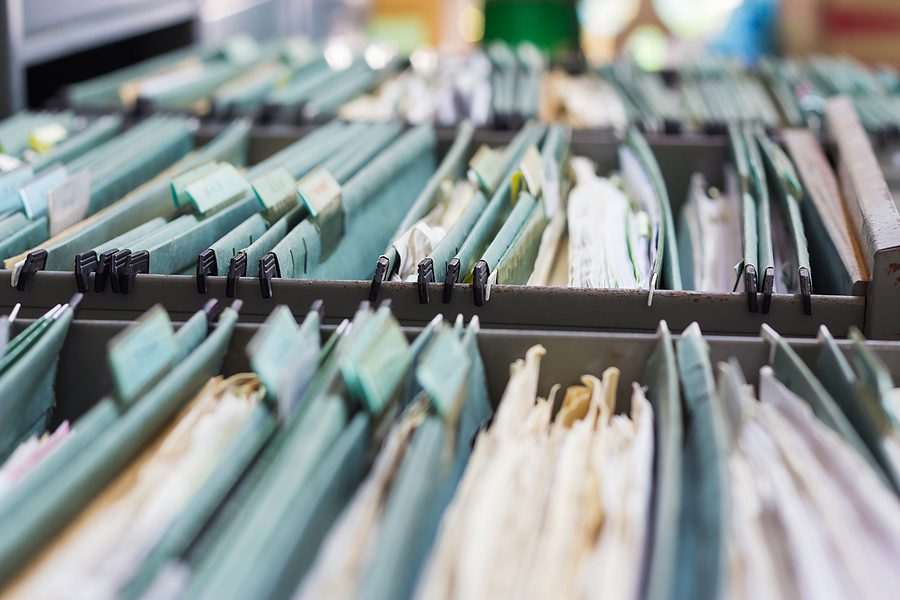 What is a Purge Shred?
A purge shred is a one-time document shredding service that will provide a single clean-out of unwanted papers and documents. Often businesses will find themselves with a storage area cluttered with unneeded documents or even a warehouse full of material like old tax records, obsolete customer files, and other personal information. You know throwing these documents in the trash is a risk, but most office equipment can't handle shredding a high volume of paper. Purge shredding can take care of the overrun areas in as little as a few hours, with a team and equipment that can ensure secure and complete destruction. Your office spaces will benefit from a thorough clean-out, and you won't need to purchase equipment to take care of your shredding needs. You may not need a regular service, but when things pile up, a purge shred can take care of everything in one day.
When is Purge Shredding Ideal?
There are a few situations where purge shredding is ideal.
You have a large volume of documents past their retention time.
You don't have the desire or need for ongoing shredding services.
You need a one-time clean-out of personal documents and files.
No matter why you choose to book a purge shred, you will benefit from quick and secure document disposal and increased security from a professional service provider.
What are the Benefits of Purge Shredding?
There are many benefits to purge shredding. When you dispose of old documents, you will be in compliance with industry standards and prepared for audits. Without a stockpile of outdated and unwanted paper records, you will reduce your liability exposure. In addition to reducing liability, you will also decrease the potential for human error. In an organized, uncluttered workspace, the chances are small that sensitive information will be out of place somewhere. When old files aren't sitting in storage, your security against identity theft will be increased. After a purge shred, you'll receive a certificate of destruction that will allow you to verify, in case of an audit or issue, that you have stayed in compliance with document destruction best practices and have done your due diligence in partnering with a professional team.
Shredding Doesn't Stop at Paper
While destroying your old paper files and documents is important, that isn't the only place where sensitive data is stored. Old computers, office machines, and hard drives will also need to be securely disposed of. Merely "wiping" the files isn't enough to ensure that the information stored is gone. Only shredding and completely destroying the hardware will allow you to be certain that the information is unretrievable.
Purge shredding projects help destroy large amounts of documents securely, quickly, and cost efficiently. Finding a shredding service who has the ability to destroy not only paper, but hard drives, old computers, and other devices is the best way to get the most out of your purge shredding project. We have the reliability, experience, and equipment necessary to meet all of your shredding and data destruction needs. Contact AccuShred today for a quote on our purge shredding services.