Partnering with a Data Destruction Service Can Increase Productivity
Some small and mid-sized businesses assume that managing their data destruction services in-house will save them money. It seems feasible that someone on the staff can take care of document and data destruction in addition to their current duties and it won't take much time. However, attempting to handle your data destruction services in-house can actually end up costing you more than you realize.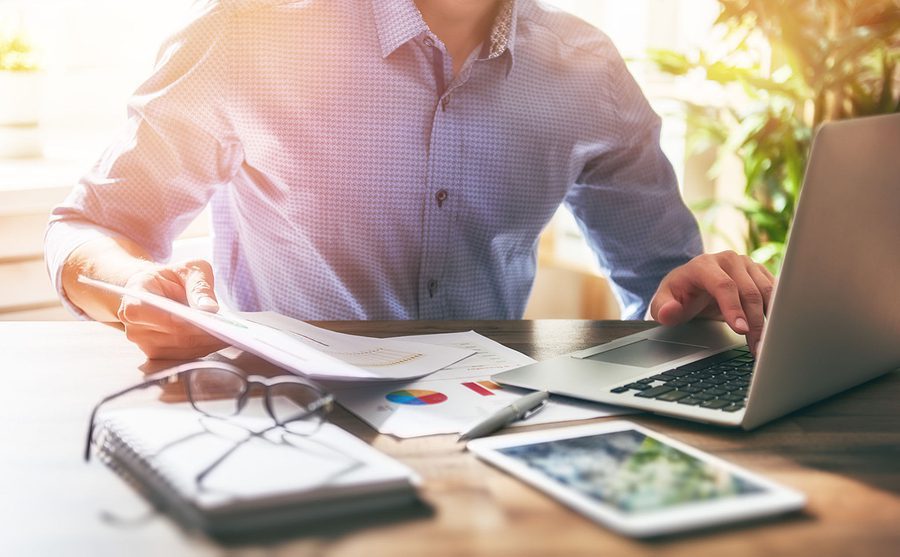 Why Your In-Office Shredder Hurts Your Productivity
Most companies don't have someone on staff dedicated and trained in data destruction. More likely, a member of your staff is handling data destruction in addition to their normal daily tasks. By doing this, you are taking a valuable member of your staff away from their other work, and in turn decreasing their productivity. In-office shredders are not efficient and are prone to malfunctioning, which will make the task take longer than necessary. Documents need to be separated into small stacks to avoid jams, staples and paper clips need to be removed, and clearing inevitable blockages is messy and time consuming.
Data Destruction Services Increase Efficiency and Can Save You Money
When you consider the value of your employees' time and efficiency, utilizing your staff for the time-consuming task of shredding paperwork does not make fiscal sense. Your employees are far more valuable performing revenue generating tasks that will keep your business profitable rather than spending hours dealing with an inefficient shredder. A NAID certified data destruction company with an experienced team is a better way to meet your data destruction needs. When you break down the cost of using your own employees against using data destruction services, you may be surprised to find that a data destruction service is far more cost-effective, and they already have the tools and processes in place.
Data Destruction Services Keep Your Company Secure
When you assign a member of your staff to handle data destruction services in addition to their regular duties, they are more prone to make mistakes, as they are not experts in data destruction. Making errors can lead to security breaches and create compliance risks. When you don't utilize a NAID certified data destruction service, you may keep paperwork longer than necessary, creating clutter and increasing the risk of paperwork falling into the wrong hands. A data destruction service like AccuShred has the right equipment to ensure full destruction of all your confidential information including old electronics.
If your organization falls victim to a data breach or compliance failure after attempting to perform your own data destruction, the costs of recovery can be high. Using a data destruction service gives your company the assurance, through a certificate of destruction (COD), that you have done everything possible to keep information secure. So why does that matter?
Some companies think that just because they hired a shredding service to handle destroying all of their outdated confidential business information they are relinquishing any risk of this information getting into the wrong hands. That is simply not the case. You have to select the shredding company you choose carefully because if you're ever audited or a data breach does occur, you'll be expected to answer some questions like:
Who does your shredding and how often?
Are they certified to do so?
Do you have proof your information was completely destroyed (COD)?
If you don't do your due diligence, you won't have very good answers to these questions, and you won't be doing much in terms of mitigating your risks of a data breach. Without a NAID certified company to handle your data destruction needs, your business is at greater risk of a data breach. If you cut corners and go with the cheapest service out there, you may actually be doing more harm than good in terms of keeping your information safe.
By hiring a NAID certified company to handle your data destruction needs, there's no need to worry about overseeing the process. That due diligence is done for you. In order to remain in compliance with NAID, a certified data destruction service provider must follow strict standards, be selective in their hiring processes, and undergo external audits themselves on how they securely handle sensitive information. The written proof of destruction is more than peace of mind that your old files are gone for good. It's an audit trail, proof of compliance, and gives you tangible evidence that you chose a company who does their due diligence to keep your information safe so you don't have to.
Once you've outsourced your data destruction services to the right provider, you can focus on running your business while knowing your data is protected and securely destroyed in a timely manner. We know how valuable a data destruction service can be for your business, and we're helping companies just like yours follow a NAID certified secure data destruction process. If you're looking for a better way to handle your old business data, contact AccuShred to learn more about our data destruction services.