What is Secure Shredding and What Does it Mean for Your Business?
Shredding seems like a pretty basic concept. Anyone with a shredder can destroy documents, so all shredding should be secure. Why outsource your shredding at all when an in-office machine can handle it? And if you decide to outsource, will it matter who you choose? In fact, choosing to partner with a secure shredding company can be one of the best things you do for your business. Handling the process in-house or simply finding the cheapest company isn't the best way to handle your data destruction needs.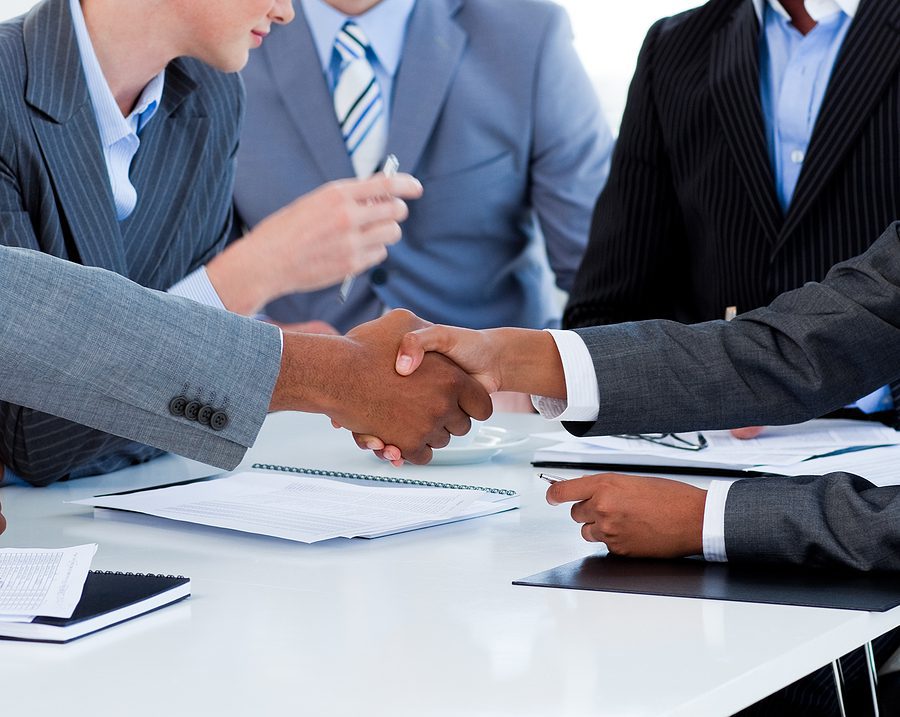 A Secure Shredding Company Will Be NAID Certified
NAID is the National Association of Information Destruction and is the standard-setting organization for the data destruction industry. If your shredding partner is NAID certified, it means that their qualifications have been verified through both scheduled and unannounced audits of their policies and procedures. The auditors verify that all the right protocols are in place throughout all stages of the destruction process. Partnering with a NAID certified data destruction company means that your business will meet or exceed the industry standards for consumer protection.
A Secure Shredding Company Will Have the Right Insurance
It is imperative that you seek a data destruction service that carries industry specific professional liability insurance to cover your data-related exposures. AccuShred is one of only three vendors in the State of Ohio that has a highly sought-after and respected coverage called Downstream Data Coverage.
New regulations and mandatory fines, as well as increasing enforcement, have dramatically increased the potential of damages resulting from inadvertent mistakes by the vendors you trust to meet your data protection requirements.
By having the proper Professional Liability Insurance in place, your data-related vendor is able to take responsibility for any financial damages they may cause. Like all insurance, there is little likelihood it will be used. As a matter of due diligence, it is still prudent to require that vendors have such coverage, simply as a precaution.
If your shredding partner doesn't carry industry specific insurance, you will be the one responsible for any financial consequences related to a data breach, even if it is caused by unintentional vendor mistakes. Many insurance policies have limitations that will exclude you from coverage, but Downstream Data Coverage-available only to NAID certified shredding companies-is comprehensive and industry specific. It is well worth finding a shredding partner with this kind of coverage.
The Right Shredding Company Will Handle All Your Data Destruction
Today's data destruction isn't simply about paper records. While hard copy destruction is still very important, you need to find a partner who can assist you in shredding hard drives, securely destroying or properly recycling old hardware, and ensuring that your data is protected in every format. Full destruction of old hardware, including hard drives, should be much more secure than simply wiping the hard drive.
The Many Benefits of Hiring a Secure Shredding Company to Handle Your Data Destruction
There are definite benefits to partnering with a secure shredding company. Outsourcing your shredding is cost effective. Utilizing an in-office shredder with an employee assigned to handle document shredding in addition to their regular duties doesn't seem like it would take that much time out of their day, but it adds up. Additionally, in-office shredders are rarely as effective or efficient as a professional data destruction service and are prone to overheating and breakdowns. Having an in-house employee to handle the shredding takes them away from their other duties and puts your security in the hands of someone who is focused on other responsibilities.
Partnering with a secure shredding company will boost company productivity and revenue. Industrial shredders are required to destroy certain items, and can handle all your data destruction needs, including hardware. After shredding, you will get a Certificate of Destruction as proof that all sensitive documents were completely destroyed to the highest industry standards.
If you don't prioritize secure shredding and data destruction, you are putting your business and your clients at risk. Outsourcing your document and data destruction to a secure shredding service lets your clients know that protecting their data is something you take very seriously. We understand what's at stake if your data destruction isn't handled properly. It's why we invest in upholding extremely high standards from how and who we hire to our reliable, secure shredding and data destruction services. Your company's data is important-don't trust it to just anyone. Contact AccuShred to learn more about how we can help make data destruction one less thing you have to worry about.