AccuShred Leads by Example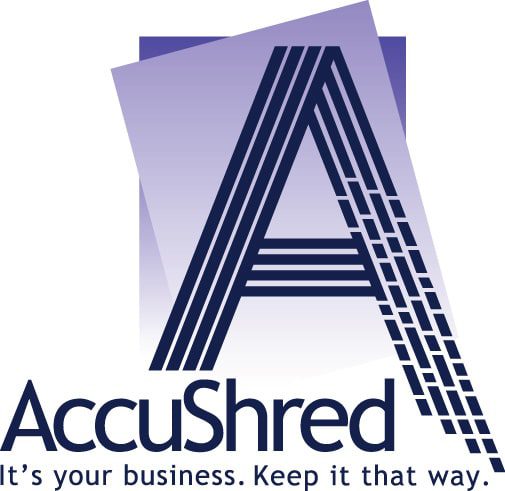 AccuShred understands how important it is for our customers to trust us. Our services wouldn't be as valued as they are if a high level of trust didn't exist. It's why we strive to not only maintain the high level of standards that we've developed with our customers over the years but to also continue setting the bar as high as possible through our business practices and ethics. We've earned numerous awards as a direct result; however, we also understand that the relationships we build aren't one-sided — we wouldn't be where we are today if it weren't for our customers. As such, we give back to the community whenever we can, and we certainly hope that others in our industry do the same.
NAID Certification
i-SIGMA establishes the standards for physical and electronic data destruction. They exist for member education as well as consumer education. i-SIGMA sets the standards and handles certification enforcement. They audit data destruction services and continuously analyze the processes and standards for information destruction in order to improve the industry as a whole. AccuShred is NAID certified by i-SIGMA, which means that our services and processes have been carefully audited and analyzed. NAID certification means that:
Our shredders meet or exceed industry guidelines.
We transport materials to our shredding facilities securely.
We have written policies and procedures in place.
All of our vehicles have GPS tracking.
All of our employees are fully background screened and drug tested and wear uniforms and ID badges.
Our drivers are all fully licensed.
We've successfully passed both announced and unannounced audits of procedures.
The Better Business Bureau Torch Award for Ethics
Most people are aware of the Better Business Bureau (BBB). AccuShred has maintained the highest BBB rating for years, and we were also honored to have received the Torch Award for Business Ethics in 2018. Only a few businesses receive this award each year. It indicates that we demonstrate an outstanding level of ethics and integrity when it comes to our business. To even be considered for the award, a business must have a high level of trust with their customers as well as with their employees and their local communities.
One of the contributing factors to our business success is that we follow our own Code of Integrity, which is a guideline establishing the principles and behavior we expect from everybody within our organization. Our Code of Integrity promotes:
Safe, honest, and ethical behavior.
A safe workplace where everyone's dignity and integrity is valued.
Compliance with all rules, regulations, laws, and certifications.
Community Involvement
In 2019, we were honored to have been named the Outstanding Corporate Philanthropist by the Association of Fundraising Professionals Northwest Ohio (AFPNWO). We always look for ways to get involved with and benefit our community. We were nominated for this as a result of our Shred Cancer Program, which we established to help raise breast cancer awareness and research funding in partnership with the Susan G. Komen Foundation. As a part of our program, we match every donation our customers make to our fund dollar-for-dollar, and to date have raised over $150,000 as a result.
Contact Us At AccuShred Today
Our relationship with our customers as well as our community is incredibly important to us. Not only do we strive to be as honest, ethical, and dependable as we can be to help strengthen those relationships, but we also look to give back to the community however we can. By continuing to raise our standards, we hope to set an example that other businesses in the area will follow. To learn more about our business or about our shredding services, or our Shred Cancer program, contact us at AccuShred today.