Data Destruction: Choosing the Right Solution for Your Business
Hiring a data destruction company is a smart decision for your business. Your company's data security depends on secure data destruction. However, not all data destruction companies are the same. If you simply search for shredding services and pick the first one on the list, the cheapest one, or the one in your office park that seems so convenient, you may find that you don't have the right solution for your business and you aren't getting the benefits you need. When you decide to use a data destruction company, you need to do some research to choose the right solution for your business.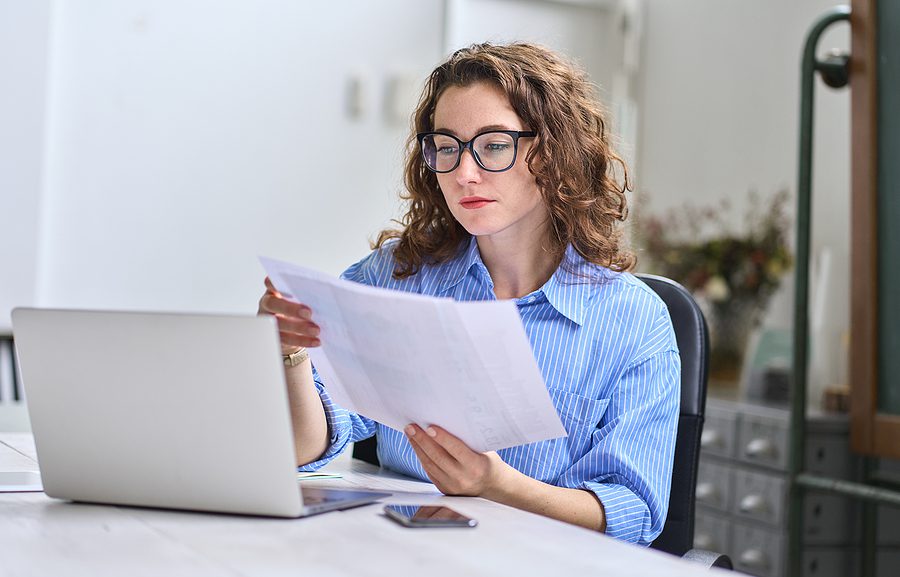 Understanding Data Destruction
Depending on your industry, you likely have a regulatory obligation or legal requirements for data destruction. In most cases, you are required to conduct specific due diligence before hiring a data destruction service. If you experience a data breach, you will need to be able to defend the selection of your data destruction provider to prove that you took every possible step to protect your company's data. Without this documentation, you could be at risk of regulatory fines, a damaged reputation, and lost business. (Nate notes:
The data that requires secure destruction is:
Medical data: Medical information is protected and a data breach can result not only in fines, but in the loss of licenses.
PII (Personal Identifiable Information): Any 2 pieces of data you can put together can all lead to a data breach.
Education data: Educational information is protected by law, as is medical information, and violating regulations can cost an educational facility their funding.
Legal data: Law firms are privy to an abundance of personal information, some of which is protected by law. Data security will ensure client's safety and privacy.
Financial data: Financial protection laws are there to ensure that any business who has financial information for their clients has taken the right steps to protect that data.
Government data: Any information that can be considered classified will be a security risk if it is leaked.
Reliable Destruction Method
Shredding is an excellent way to destroy a large amount of data. While many believe that shredding is only for paper, shredding is also available for electronic devices. Electronic shredding ensures complete destruction of electronics such as smartphones, tablets, motherboards, thumb drives, credit card devices, and hard drives. The most effective shredding services will reduce electronic devices to pieces no larger than 2 millimeters, and will guarantee that all data is obliterated. Shredding is the gold standard for secure data destruction.
When considering a data destruction provider for your business, look for one that is NAID certified. NAID certification serves as the standards-setting body for the information destruction industry. NAID's AAA Certification rigorously verifies the qualifications of certified providers through a comprehensive process. This involves a combination of scheduled and unannounced audits, meticulously examining data destruction procedures for both on-site and off-site services.
NAID-certified providers adhere to protocols that guarantee the security of confidential material throughout the entire destruction process, including handling, transporting, storing materials before destruction, and ensuring responsible disposal.
This certification also encompasses scenarios involving the transfer of data custody, establishing a robust framework that helps organizations meet legal requirements for safeguarding confidential customer information. While hiring a non-NAID certified shredding vendor doesn't automatically imply unsafe handling of your material, it does mean that there is no oversight to ensure the same level of security, and you'll be relying on your own due diligence to make sure your information stays confidential.
Software-Based Destruction Methods are Risky
Deleting or reformatting files allows the data to remain on the hard drive, and an informed data thief would be able to retrieve it. "Wiping" data involves overwriting data, usually done via software. However, to be thoroughly erased, several overwriting passes may be necessary-and even then it isn't 100%. The risk of any of these software-based destruction methods is that they are not foolproof. A data destruction company may offer these data erasure methods as an option that will allow the reuse of electronics, but if you have secure data, it is not worth the risk.
Best Practices for Implementing Data Destruction
When you meet with data destruction service providers, talk to them about their best practices for data destruction. Are they NAID certified? Do they have professional liability insurance? Do they offer the type of data destruction you need? Your data destruction service provider should look at your industry, the data you handle, your destruction needs, and help you develop a data destruction policy, which should include employee training and awareness, regular auditing of your data security practices, and consistent monitoring of data destruction procedures. If you are outsourcing your secure data destruction, you need to trust your partner to make sure you are always in compliance.
The best way to choose a secure data destruction provider is to do your research. Understand the regulations of your industry and the type of data you work with, and what you need to do to stay compliant. Look for a data destruction provider who has the right resources, staff, and facility to handle your needs. When you are an informed consumer, you will make the right decision to keep your business and customers safe. As your data protection partner, AccuShred can handle all of your data destruction needs. To learn more about how we can help your business stay compliant and keep your data secure, contact us today.