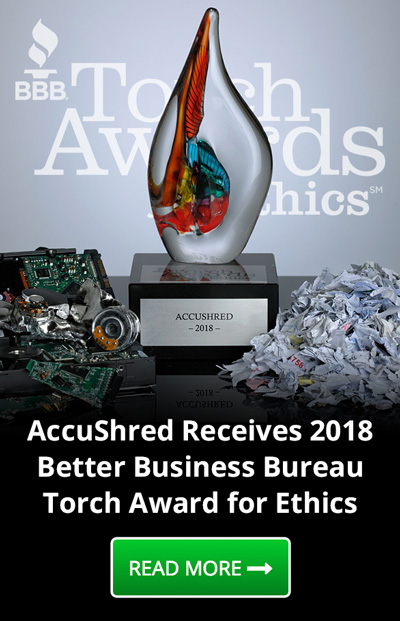 Upcoming Shred Days
Monroe County #1, August 13, 2018
3:00 PM - 7:00 PM
Location:
Monroe Charter Township Hall, 4925 E Dunbar Rd, Monroe, MI 48161
Monroe County #2, September 29, 2018
8:00 AM - 12:00 PM
Location:
Bedford Township Hall, 8100 Jackman Rd, Temperance, MI 48182
All Days and Details
Testimonials
AccuShred is very personable and friendly. They are always on time and patient with us when getting our mounds of paper. We highly recommend them!
Haley H.
Financial Strategies Group
More Testimonials